Imported From Around the World for the Canadian Market
Salmon

Species

Sockeye, Coho, Chum, Steelhead, Atlantic

Forms

Fillets, Loins, Cold Smoked Lox, Hot Smoked Nuggets

White Fish

Species

Lingcod, California Flounder, Basa, Capelin

Forms

Fillets, Fletches, Caviar

Crab

Forms

Single cut Legs and Claws

Shrimp

Species

Black Tiger, Pacific White, Cold Water

Forms

Raw / Peeled / Deveined / Tail-on, Raw / Peeled / Deveined / Tail-off, Cooked / Peeled / Deveined / Tail-on, Cooked / Peeled

Squid

Species

Loligo, Illex, Jumbo/Humboldt

Forms

Tubes and Tentacles, Rings and Tentacles, Tubes only, Rolled Fillets, Steaks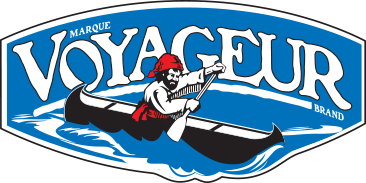 The Voyageur seafood brand is associated with the same excellence and reliability as the goods carried by the original Canadian merchant voyageurs. We continuously visit each one of our products' sources to ensure superior quality, excellent taste, and sustainable practices — so that your only concern can be which way to cook it tonight.
Rigorous Standards
We pride ourselves in providing you with the highest quality products, which is why food safety is a big part of everything we do. On top of our rigorous processes, we also require all our products to have a third-party certification like Safe Quality Food (SQF) or British Retail Consortium (BRC). We take the time to find the best partners across the globe in order to bring home the best products to Canada.
Our employees work alongside NGOs to make sure that ethical farming and harvesting practices are in place for both our wild and farm products. When you see the Voyageur brand, it is your assurance of superior quality, taste, and value — and sustainability.